Hydrology & Water Management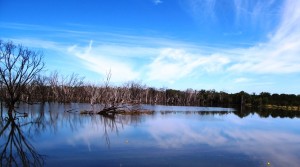 C&R scientists have expertise in all aspects of tropical hydrology, including droughts, flooding, salinity, contamination, and impacts on aquatic environments (algal blooms, fish kills, exotic weeds, etc). With our strong scientific background and extensive knowledge of environmental legislation, C&R offer tailored solutions to our clients, including: water management plans; irrigation assessments; water quality testing; water resource investigations; water balances; beneficial use analyses; low-cost and effective remediation techniques; water efficiency strategies; and liaison with stakeholders and regulatory authorities. Find out more about our capabilities through the projects outlined below, or contact Sian Kennare for a chat about your particular needs.
Calliope River

In response to state government information requirements to develop a Water Resource Plan (WRP) for the Calliope River Catchment, C&R provided an integrated assessment of flow regimes and related freshwater and marine ecosystems.  We coupled our expertise in geomorphology and hydrology with the ecological skills of Hydrobiology to compile a comprehensive output. Our client received a summary of flow-dependent ecological values and the main management issues associated with each one. As part of our investigation, we consulted with the community and relevant stakeholders, integrating the issues they identified as relevant to the Water Resource Plan. Our recommendations were based on our main conclusion, that substantial alteration to the flow dynamics or water quality of the catchment could have significant impacts on existing ecosystems, with strategic management needed for further allocation.
Horseshoe Bay Drainage Management Plan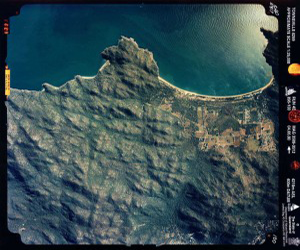 C&R provided Townsville City Council with an integrated assessment of the surface and sub-surface drainage characteristics of an area of World Heritage listed Magnetic Island. We devised a local set of Water Quality Guidelines and Objectives for use within the Drainage Management Plan rather than defaulting to general ANZECC Guidelines. We outlined the level of risks to environmental values from potential development activities in geomorphologically zoned areas of Horseshoe Bay, and identified management strategies to mitigate those risks. In approaching this task, we adapted to the client's need for a plan that allowed development of drainage works in a coordinated, efficient way, and with a positive impact on the local ecosystems. We found that the biodiversity of the Horseshoe Bay Catchment is underpinned by the maintenance of the shallow groundwater flow, and recommended that future development of the area should be cognitive of potential impacts to both surface and subsurface flows.
Atlas Mine Site (Cebu, Philippines)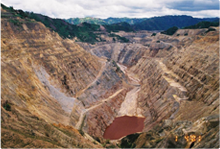 C&R were contracted to undertake an analysis of the hydrogeology and hydrogeochemistry of Atlas Mine, including detailed assessments of acid rock drainage, mine site contamination, and mine water quality. We provided our client with recommended treatment strategies to deal with acid rock drainage, and these were subsequently implemented to remediate the site.
North Mara River Investigation (Tanzania)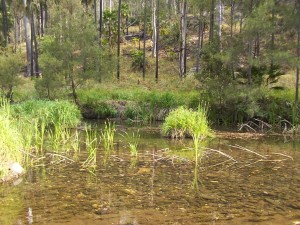 C&R performed an evaluation of the physical and chemical conditions of the water column and bottom sediments of the North Mara River, Tanzania. Our investigation included identifying contaminants and sediment transport patterns. We also assessed the flood potential  designed a river remediation programme for the client.
Water Management Plans & Water Balances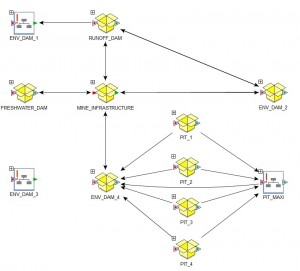 C&R regularly use Goldsim software to develop water balances for various mine sites in Central and Northern Queensland as part of Water Management Plans or Water Management Plan Reviews. We adapt these quantitative water balance models to our clients' needs, usually developing multiple scenarios to assess management options. For example, we assessed the potential impact from changes in future climate scenarios and also used a range of soil types and land uses to predict variability in runoff estimates.  Our clients use water balance outputs to assess changes to water management systems, including removal of excess water and segregation of water types based on chemical composition.