About Us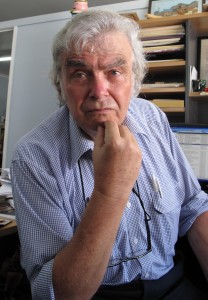 Dr Chris Cuff is one of Australia's leading experts on the properties of swelling clays and soil dispersivity, and relationships between clay and water. Over the last 40 years, he has gained international recognition for his knowledge on the interactions between soils and waters under tropical conditions. Chris has considerable expertise in a broad range of environmentally significant areas and has led a comprehensive range of projects nationally and internationally for industry, government agencies, private clients and academic students. Some of Chris's previous roles include Senior Lecturer in geochemistry/mineralogy in the Department of Geology, Foundation Director of the Advanced Analytical Laboratory, Director of the Economic Geology Research Unit, and Dean of Science at James Cook University.
E-mail: Chris Cuff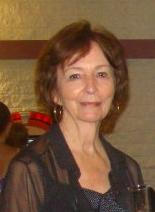 Dr Cecily Rasmussen is an environmental geomorphologist who has dedicated the majority of her professional career to water quality and the processes of water, sediment and associated contaminant transportation on both spatial and temporal scales. Cecily has worked extensively in sensitive environments, including world heritage areas such as the coastline of the wet tropics, the islands of the Torres Strait and the Great Barrier Reef. In recent years she has devoted considerable time to understanding the complexities of water distribution through palaeo-channels, and the impact of climate change, aquifer recharge, and the overuse of groundwater on the ecology of groundwater-dependent ecosystems.
E-mail: Cecily Rasmussen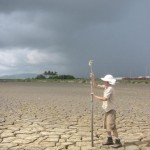 Ben Cuff has been involved in environmental sampling (water, soil, sediment, and vegetation) for over 15 years. He has extensive field experience in a variety of situations ranging from south-east Asia, to the wet tropics and dry environments. Ben couples his field experience with high levels of computer literacy, statistical and GIS experience. He is integral to the operations of C&R Consulting (C&R) by having the ability to pre-empt the requirements of others, and by intelligently compiling, analysing and presenting data and carrying out initial assessments and interpretations. Ben is C&R's chief drone pilot.
E-mail: Ben Cuff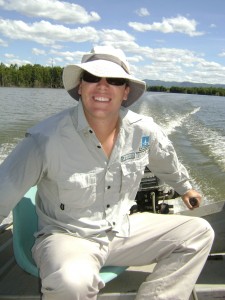 Matt Knott is a principal aquatic ecologist with over 18 years research experience specialising in environmental impact assessments and monitoring, with particular focus on tropical freshwater and marine systems. He has an extensive knowledge of fieldwork techniques and environmental analytical procedures (water, sediment, air and biota) required for peer-reviewed research projects (e.g. determining the impact of feral pigs on tropical wetlands). Matt holds all relevant certificates needed to conduct the appropriate field work associated with aquatic ecosystem surveys (including AusRivAS certification). In addition, Matt holds a senior certification for electrofishing, a relatively unique sampling technique used to provide accurate surveys of freshwater fish populations. Since starting with C&R, Matt has applied his detailed knowledge of ecological processes and extensive project management skills to a wide range of projects including aquatic ecology impact assessments for large mining projects and port facilities, receiving environment monitoring programmes (REMPs), stygofauna pilot studies, fish relocation projects, contaminated land studies, bushfire hazard assessments, terrestrial ecology surveys, surface water and groundwater monitoring and assessments, and general mine compliance issues (e.g. EA amendments). Matt's unique ability to quickly adapt to new tasks and manage multi-disciplinary projects makes him an integral part of C&R's problem solving team.
E-mail: Matt Knott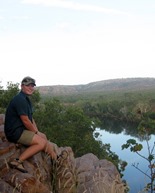 Siân Kennare is a principal hydrogeologist who specialises in mining environmental management and groundwater hydrology. Siân has worked on a variety of challenging and diverse environmental projects. She brings to C&R a strong understanding of environmental management issues and a proven track record demonstrating a dynamic approach to project management. Recently, she has played a vital role in the on-site environmental management of several Bowen Basin coal mines, including on-site bore monitoring, rehabilitation inspections, earthmoving contractor management, government liaison, risk assessments and job safety analysis, and collating data for water balances and groundwater models.
Prior to her employment with C&R, Siân spent 18 months working in the Bowen Basin with Vale Australia as an environmental advisor, managing various projects. This role has familiarised her with the approvals process under the Sustainable Planning Act 2009, as well as the environmental legislative requirements under the Environmental Protection Act 1994, and associated environmental protection policies. Siân has also audited mine-site ISO14001 environmental management systems, which involves the identification of gaps, and the analysis and evaluation of environmental management principles and operational processes. Siân is highly proficient with GIS and has an extensive understanding of hydrological processes associated with coastal and river systems, both underpinning her modelling skills.
E-mail: Siân Kennare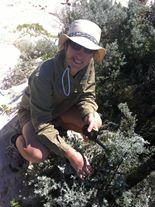 Dr Jasmine Jaffrés is a natural systems analyst with over 17 years of research experience in the fields of environmental sciences, data quality and numerical programming. Her professional and academic work to date has concentrated on data analysis and modelling of extreme weather events, climatology, streamflow and physical/geochemical ocean processes, also incorporating the use of remote sensing data. Her additional experience includes groundwater quality, artificial neural networks, isotope studies, as well as tertiary teaching in hydrology and mathematics. Jasmine is adept in the use of a range of software, including MATLAB/Octave, ArcGIS/QGIS, xprafts, SMS TUFLOW, SPSS, R, GrADS and Excel/VBA, and speaks German, French, Italian and Mandarin with varying proficiencies.
E-mail: Jasmine Jaffrés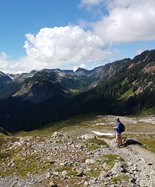 Dean Buchanan has over 9 years of experience working in the field of science. He began his professional career in science gaining essential background science skills working in both analytical chemistry and microbiology laboratories for a global skincare manufacturer. During an undergraduate degree studying biochemistry and biotechnology in Canada, Dean gained a strong understanding of the chemical processes at an atomic scale to the observable ecological systems at a macroscopic scale. In 2015, Dean completed research on the environmental impacts of freshwater dredging as part of his thesis for the Master of Environmental Management programme at Central Queensland University. Since relocating to Queensland, he has gained experience with the investigation, management and reporting of soils, groundwater, surface water, bore development, crops, waste water, treated effluent and acid sulphate soils. He also specialises in the installation of remote sensing, sampling and data logging equipment, as well as the analysis and interpretation of the acquired datasets. Dean has been involved in the assessment and rehabilitation of several contaminated land sites in Queensland, with special attention to the associated impacts on groundwater networks.
E-mail: Dean Buchanan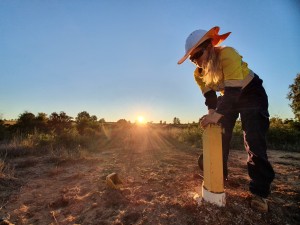 Julia Routh is an environmental scientist with a broad range of skills and over five years of experience at C&R. Prior to her time with C&R, Julia studied an advanced Bachelor of Science at James Cook University, majoring in environmental management. As part of the advanced degree, Julia has completed research on the suppressive abilities of soils in relation to Panama disease infections of banana crops in far north Queensland.
While working for C&R, Julia has gained extensive experience in groundwater field sampling, surface water monitoring and environmental compliance in the mining sector throughout Queensland. Julia has a keen interest in terrestrial ecology surveys, with experience in detailed monitoring programmes throughout western Queensland. Julia has also played a vital role in the ongoing environmental management of local construction sites, including erosion and sediment control – and the management of water, pests and acid sulphate soils.
E-mail: Julia Routh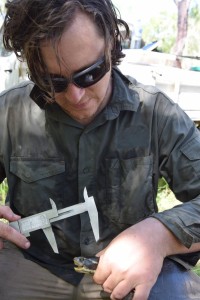 Jason Schaffer is a practised aquatic ecologist with over 15 years of wide-ranging industry and research experience in many areas of environmental management, including impact assessment, monitoring and conservation. His particular focus is on aquatic/terrestrial fauna and invasive species within wetlands and rivers in northern Australia. Jason has participated extensively in numerous research, mining and port consulting projects and possesses comprehensive capabilities in a broad range of activities such as remote area aquatic/terrestrial biodiversity surveys, water quality monitoring and laboratory experimentation. He also acquired specialist field skills, including fauna identification, very-high-frequency (VFH) and underwater acoustic telemetry, and operation of electrofishing equipment (boat-mounted and backpack), baited remote underwater video (BRUV) and water sampling/logging equipment. A recognised authority on freshwater turtles in northern Australia, Jason is a member of the IUCN/SSC Tortoise and Freshwater Turtle Specialist Group and has authored and/or contributed to numerous technical reports and peer-reviewed publications.
E-mail: Jason Schaffer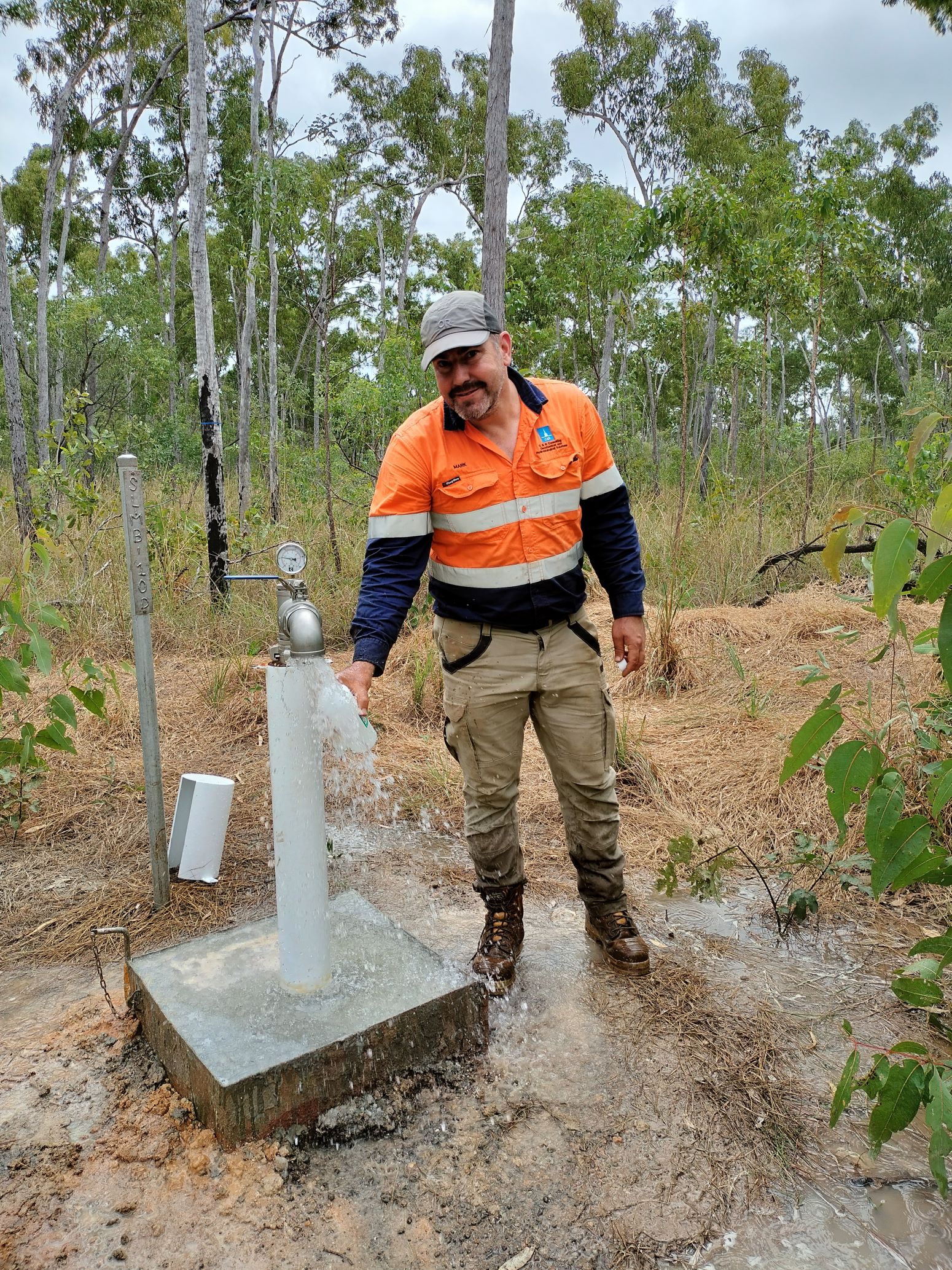 Mark Flintoft is a hydrogeologist with over 20 years of experience in groundwater quality and quantity studies. He has a strong fieldwork background, carrying out numerous aquifer tests, supervising the construction of water supply bores and drilling programmes to find suitable potable water sources, and carrying out water quality monitoring programmes. Mark has also been involved in numerous contaminant transport research projects, with an emphasis on bacterial transport. Mark has characterised the hydraulic properties of aquifers by novel methods. For his master's degree, Mark used two dipole wells to characterise the hydraulic conductivity of the aquifer in which they were placed. He also has a strong analytical background through the analysis of numerous aquifer tests and the modelling work he has undertaken. Mark has constructed several MODFLOW models to provide information on the fate and transport of contaminants through aquifers and into the receiving environment. He has also determined the effects of extraction/injection well pairs (used for groundwater-sourced heat pumps) on other wells and the surrounding environment.
E-mail: Mark Flintoft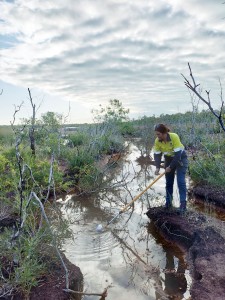 Kayla Polley is an environmental scientist, specialising in water and land management. Prior to her employment with C&R, Kayla studied a Bachelor of Science majoring in Zoology and Ecology. As part of this degree, Kayla was involved in research at James Cook University on the impact of feral cats and dingoes on native fauna. Kayla has also been involved in independent field research on Orpheus Island Research Station, gaining experience in the generation, design, running and reporting of an ecological research project. Throughout her studies, Kayla developed a keen interest in environmental research and monitoring – and the application of ecological and spatial science techniques. Additionally, Kayla has developed various practical skills for undertaking environmental fieldwork while working as a farm hand. Within this hands-on position, Kayla became approved to operate various pieces of machinery – as well as working with pumps and piping requirements for irrigation purposes. While working for C&R, Kayla has gained experience in a range of different sampling techniques, including monitoring groundwater and surface water quality, long-term ecological monitoring, and mine environmental compliance issues.
E-mail: Kayla Polley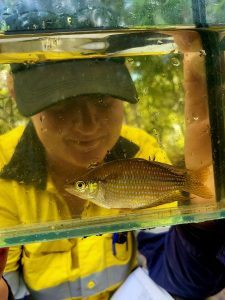 Rachel Rintoul graduated from Murdoch University in 2017 with Honours (First Class), majoring in Marine Science / Conservation Wildlife Biology. In her honours, Rachel studied the effects of climate change on the western pygmy perch. Rachel has over five years' experience working in compliance and applied sciences within the fisheries, mining, agriculture and aquaculture industries. Throughout her working history, Rachel has gained valuable skills in a range of field sampling techniques for surface water, groundwater and sediment, as well as ecological survey methods.
E-mail: Rachel Rintoul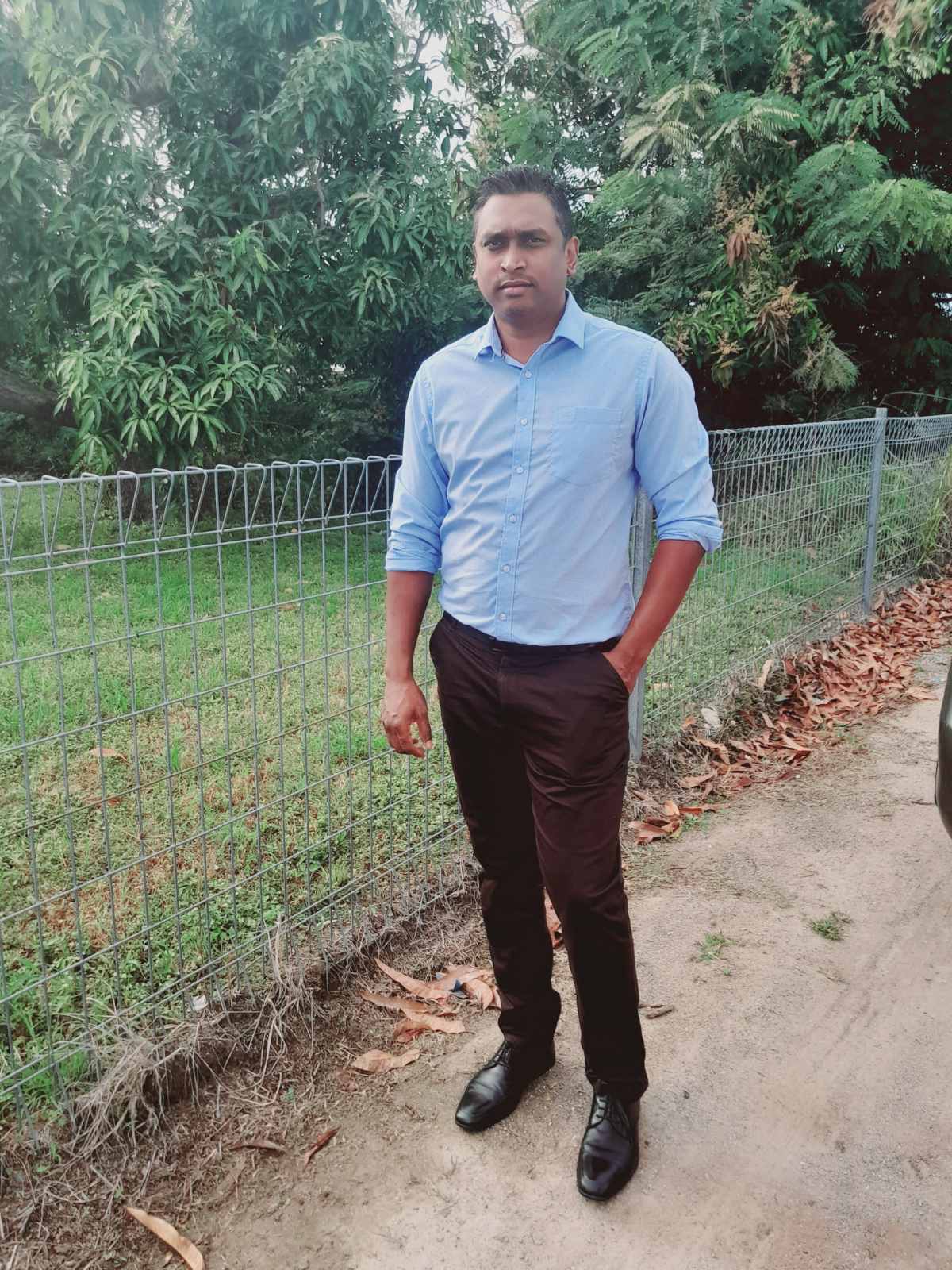 Ashneel Sharan is a senior hydrogeologist who specialises in groundwater management, saltwater intrusion in coastal aquifers, contaminant transport and general groundwater hydrology. He has numerical and artificial intelligence (AI) based modelling experience, working on real-life applications in groundwater. Ashneel has published in high-ranked, peer-reviewed journals in the fields of hydrology, hydrogeology and atmospheric physics. He has also worked on studies of space weather events like geomagnetic storms and tropical cyclones affecting Earth's upper atmosphere. Specifically, he investigated the long-term effects on the ionosphere in Pacific Island countries. Ashneel has also taught secondary and tertiary courses in mathematics, physics, hydrology and water resource engineering. Ashneel is proficient with a wide range of software, including MATLAB, GMS, MODFLOW, MT3DMS, SEAWAT, R / R Studio, ArcGIS/ArcMap and PEST Calibrations.
E-mail: Ashneel Sharan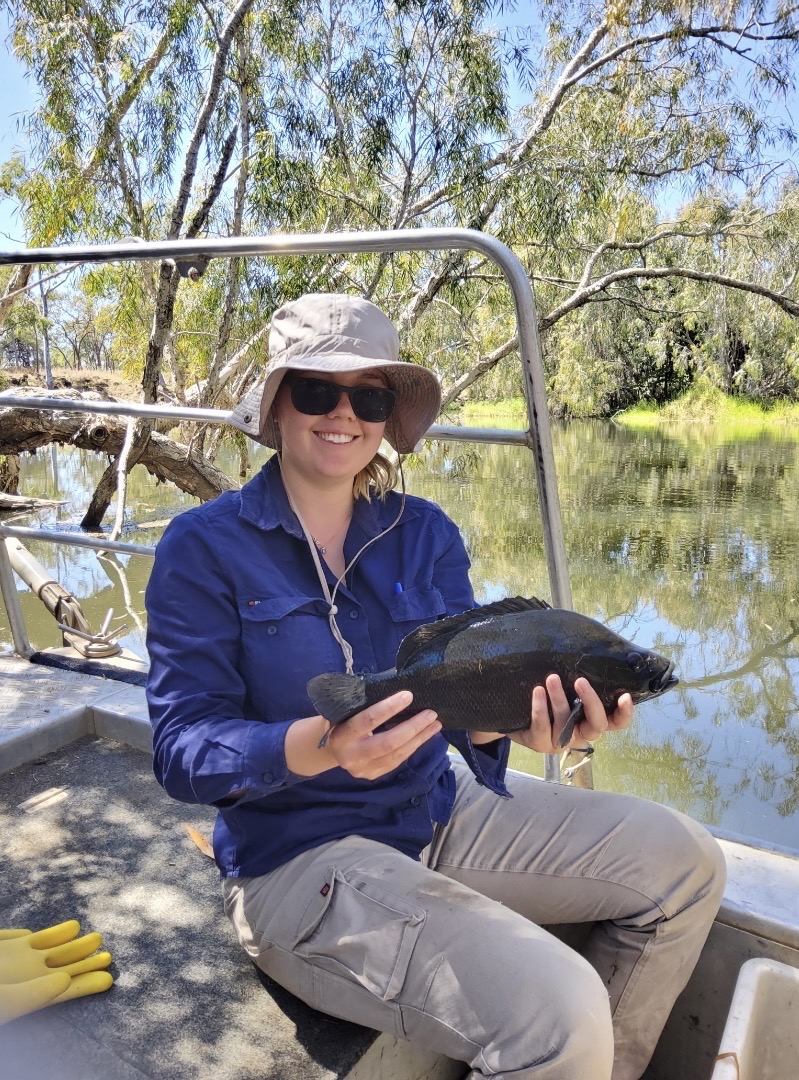 Jasmine Kamp is an environmental scientist with four years of professional consulting experience. She has a Bachelor of Marine Science and a Master of Science (prof.), majoring in environmental management, both obtained from James Cook University. Since working in consulting, Jasmine has developed a strong understanding of the environmental assessment process, including conducting ecological assessments and communicating results for a range of clients. Her experience has primarily focused on undertaking ecological assessments within terrestrial and freshwater aquatic environments, including targeted fauna surveys (turtle and fish trapping, electrofishing, eDNA sampling), surface water and groundwater quality sampling, identifying fauna habitat and breeding places, ground-truthing vegetation communities, BioCondition assessment and sediment sampling. Jasmine is also familiar with environmental legislation (specifically the EPBC Act and QLD environmental legislation), environmental approvals and GIS mapping
E-mail: Jasmine Kamp
Will Goodwin has recently commenced working for C&R as a scientific technician. He is completing a Bachelor of Business and Environmental Science at James Cook University, focusing on biodiversity, sustainability, ecology and coastal marine management and conservation. Will has spent time travelling in remote areas of far north Queensland, the Northern Territory and Western Australia and continues to develop and refine his skills in different sampling techniques, initial assessments, monitoring and compliance.
E-mail: Will Goodwin